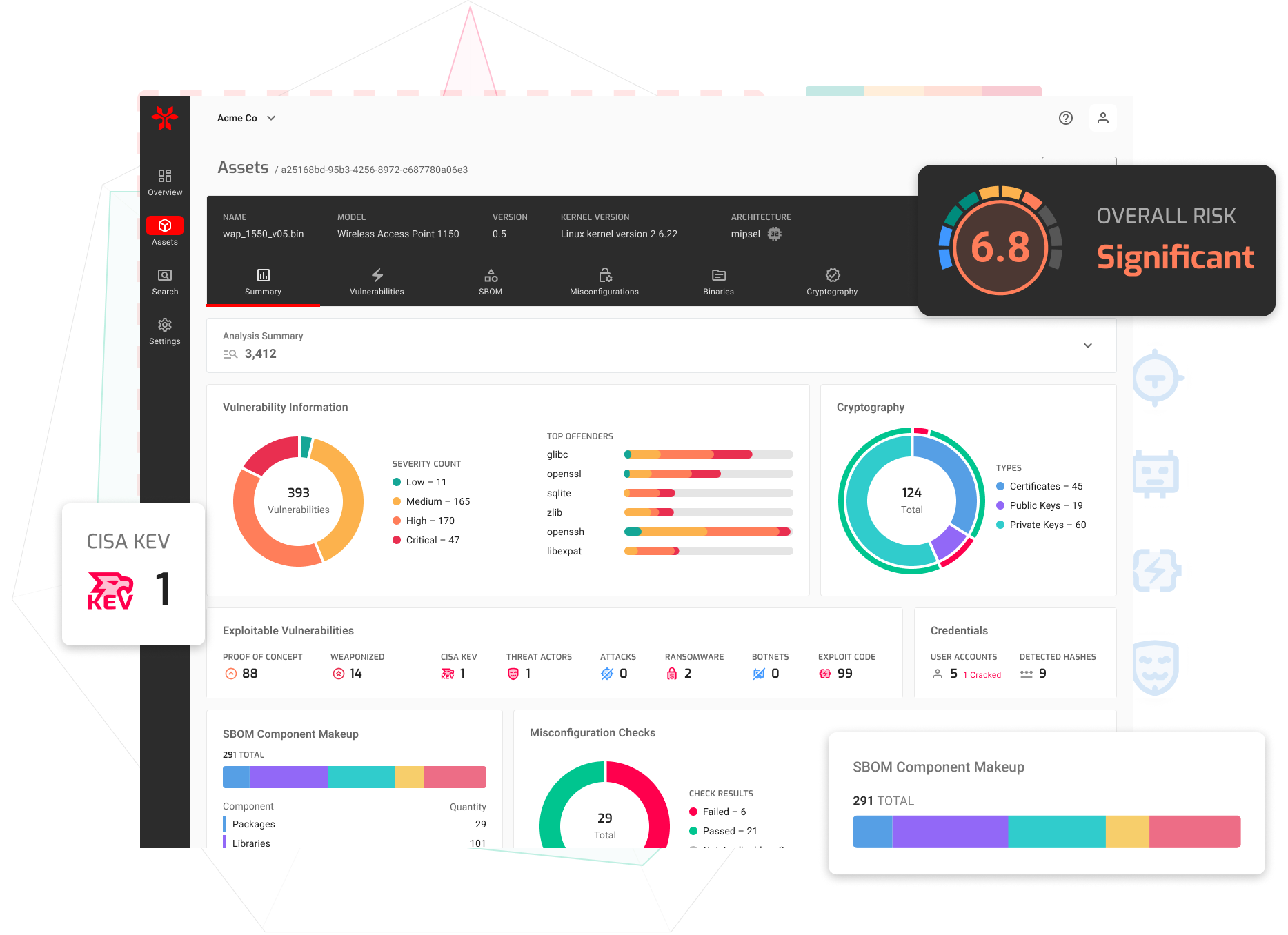 Resiliency Starts Within
Transformational XIoT security through peerless visibility into the firmware and underlying software components of connected devices.
NetRise Firmware Challenge
Find out how secure your firmware and software components are.
FIRMWARE & SOFTWARE COMPONENT SECURITY
NetRise Platform Benefits
Identify & manage risk in the firmware & software components of devices.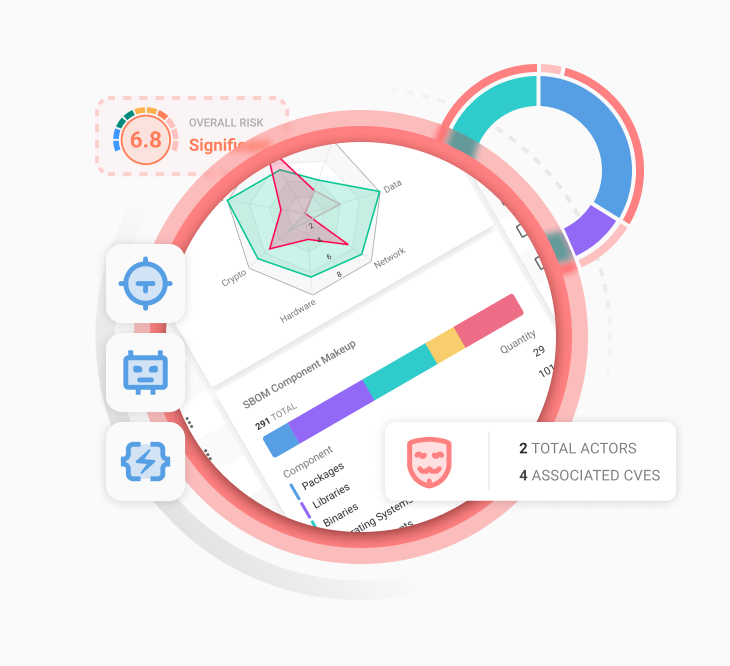 Use Cases Who is this for?
Every company on Earth depends on firmware — from routers, switches, and firewalls to MRI machines and satellites.
Secure device firmware before shipping products. Generate a comprehensive SBOM, identify and prioritize vulnerabilities, and continuously monitor firmware for production devices.
Gain crucial visibility into the "black boxes" of XIoT devices. Identify and prioritize risks that traditional vulnerability management solutions can't identify.
Automate penetration testing of devices and firmware. Consolidate tools and drastically increase efficiency and efficacy of red team engagements.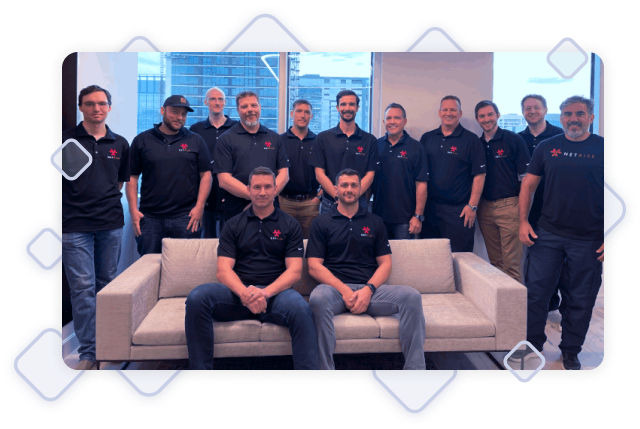 EXPERIENCED. DEDICATED. INNOVATIVE.Who Are We?
It's time we start treating XIoT devices like we treat our workstations and servers.
Based in Austin, Texas, NetRise is a cybersecurity company built by professionals with decades of experience in incident response, firmware analysis, and vulnerability management programs for Fortune 500 organizations.
Our automated platform is the result of years in the field manually identifying and mitigating threats posed to organizations by the "black box" of firmware.
Ready to See the NetRise Platform?
NetRise is an automated, cloud-based platform that provides comprehensive insight into the many risks present in firmware and software components.
"We had no idea [these vulnerabilities] existed in our environment. Yes, our vulnerability trending had a spike, but half the battle is even knowing you had those vulnerabilities in the first place."
Elevate Your Firmware Knowledge
Read about the latest industry news, events, & NetRise thought leadership.